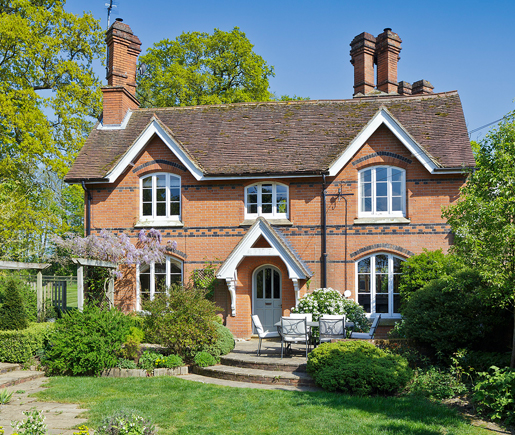 Introduction:
Buying a property is a significant decision, and choosing the right real estate company to assist you in this process is essential. HMH Properties understands the importance of finding the perfect home and aims to provide a seamless and rewarding experience for property buyers. In this article, we will explore the benefits of buying a property with HMH Properties, highlighting the company's commitment to customer satisfaction, quality properties, and personalized service.
Wide Range of Properties:
HMH Properties offers a diverse portfolio of properties, catering to various preferences and budgets. Whether you are looking for a cozy apartment, a suburban family home, or a luxurious estate, HMH Properties has a wide range of options to suit your needs. Their extensive selection ensures that buyers have ample choices and can find a property that aligns with their lifestyle and requirements.
Expert Guidance:
Buying a property can be overwhelming, especially for first-time buyers. HMH Properties provides expert guidance throughout the entire purchasing process. Their experienced team of real estate professionals is dedicated to understanding your needs and helping you find the ideal property. They can provide valuable insights, answer your questions, and assist in making informed decisions.
Quality Assurance:
HMH Properties is committed to delivering quality properties to its buyers. Each property undergoes thorough inspections to ensure that it meets the highest standards of construction, design, and functionality. Buying a property with HMH Properties provides peace of mind, knowing that you are investing in a well-built and well-maintained home.
Transparency and Trust:
Transparency and trust are fundamental values upheld by HMH Properties. They prioritize open and honest communication with their clients, ensuring that you have a clear understanding of the buying process, property details, and any associated costs. Their transparent approach builds trust and fosters a strong client-agent relationship based on mutual respect and integrity.
Personalized Service:
HMH Properties recognizes that each buyer has unique preferences and requirements. They offer personalized service to cater to individual needs, ensuring that your property search is tailored to your specific criteria. From understanding your budget and desired location to considering your lifestyle preferences, HMH Properties goes the extra mile to match you with the perfect property.
Smooth Transaction Process:
Buying a property involves complex legal and financial procedures. HMH Properties has a dedicated team that guides buyers through each step of the transaction process. They provide assistance with paperwork, legal requirements, and liaising with relevant parties, making the entire process smoother and less stressful for buyers.
After-Sales Support:
HMH Properties believes in building long-term relationships with their clients. Even after the purchase is complete, they continue to provide after-sales support and assistance. Whether you need recommendations for local services, advice on property maintenance, or guidance for future investments. HMH Properties is there to support you throughout your property ownership journey.
Access to Market Knowledge:
As a prominent real estate company, HMH Properties has in-depth knowledge of the property market. They stay updated with the latest market trends, investment opportunities, and emerging neighborhoods. By buying a property with HMH Properties, you gain access to their market expertise, allowing you to make informed decisions and maximize your investment potential.
Conclusion:
Buying a property with HMH Properties offers numerous benefits, including a wide range of properties, expert guidance, quality assurance, transparency, personalized service, a smooth transaction process, after-sales support, and access to market knowledge. HMH Properties is committ to delivering a positive experience, ensuring that your property purchase aligns with your vision and goals. With their expertise and dedication to customer satisfaction, you can confidently embark on your property buying journey with HMH Properties.
See more blogs: How to Choose the Right Franchise Business for Your Blackburn Market
Subscribe to our newsletter for more exciting real estate news and updates.