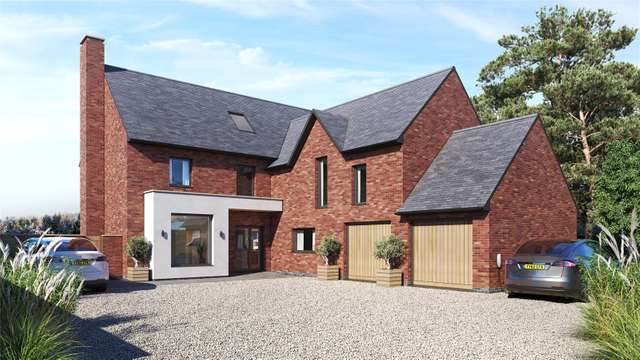 If investing in UK real estate in 2022 is a good idea, research the best ways to do so and the associated costs. New kinds of real estate investing, such as property funds, investment platforms, property crowdfunding, and real estate investment trusts UK, give investors a wide range of opportunities to diversify their portfolios.
Buy-to-let rentals, student housing, and off-the-plan properties are the best choices for people who have never invested in real estate because they are the simplest and easiest to understand. Buy-and-sell, UK real estate investment trusts, and international property investors are likely to be the most challenging since they require knowledge of the market and an eye for bargains. In 2022, buy-to-let rentals, student housing, and properties bought before they are finished will be the UK's most common types of real estate investments.
How Much Do You Need to Put Down on a Rental Home?
The question then becomes, how much cash do you need to invest in the UK property market if you want to rent out your units? Establishing what kinds of charges you may expect to encounter when investing in property is necessary before diving into the specifics of those expenditures. There are three types of expenditures associated with buying an investment property.
Initial Expenses
include incorporating Stamp Duty and the purchase price of the property.
Constant Expenditures,
such as mortgage payments and repair bills
Exit Costs
are the money spent on capital gains tax when selling a property.
Investor Loans
With a buy-to-let mortgage, you'll need a larger down payment, typically 25%, and you'll only pay interest. The loan's principal balance will remain unchanged while monthly interest payments are made. At the end of the mortgage's term, you'll have to settle the balance in one of two ways: selling the home outright or taking out a new mortgage. There is a comprehensive introduction to buy-to-let mortgages and BTL tax. Stamp duty land tax is another significant expense.
Buy-and-rent expenses, both ongoing and upon selling the property
There are additional fees beyond the initial capital outlay when purchasing real estate. Possible recurring expenses associated with purchasing UK real estate include:
Currently, mortgage interest rates.
Rent for the use of the land
There are associated costs with hiring a property management company. Please refer to our guide on managing investment properties for more information.
Expenses related to the upkeep
Taxation of limited liability companies
Insurance for landlords or investment property buyers
Payment of Taxes on Rental Income
While you hope to profit from the sale of your house, there are a few costs you'll have to cover first.
Some common types of exit fees are:
Costs associated with selling a home and calculating capital gains
Costs associated with obtaining legal assistance
Investing in Real Estate: Three Easy Ways to Maximize Your Profits
Before you dive headfirst into a real estate investment, think about these three points.
Please do your research on the real estate market and its future value.
Learn about the neighborhood you're considering investing in. Look at the local job market, demographic makeup, employers, economy, school ratings, and commercial real estate rental space available by business type. Could you tell me if the neighborhood rental values and pricing were increasing or decreasing? Find out what your investment property's yield is and if the rental income will be enough to meet the requirements of a buy-to-let mortgage lender.
Make sure you have a way out planned.
If your situation changes, you should plan how to handle your property investment. One way to get out is to refinance your properties and keep them all while selling the others on the market or at an auction.
Bargain for the best possible real estate deal.
Finding new properties at reasonable prices is an important part of your long-term plan for investing in real estate. This may also help you lower your loan-to-value and increase the number of lenders you can work with if you need mortgage financing.
Subscribe to our newsletter for more exciting real estate news and updates.