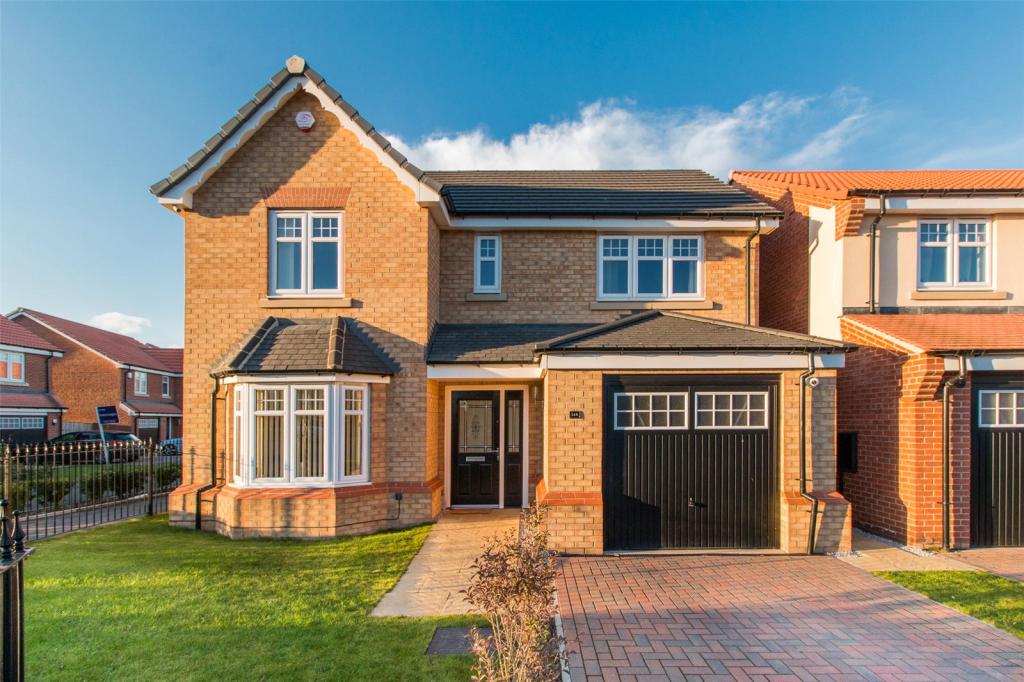 If you're on the hunt for a new home, then Blackburn in Lancashire is a fantastic place to start your search. The town offers a wide range of properties, from traditional terraced houses to modern apartments. However, with so many options available, finding the right property for sale in Blackburn can feel like a daunting task. In this guide, we'll provide you with tips for navigating the property market in Blackburn and help you find your dream home.
Determine Your Budget
Before you start your search for property for sale in Blackburn, it's essential to determine your budget. Knowing your budget will help you narrow down your options and ensure that you don't waste time looking at properties that are out of your price range. You can start by speaking to a mortgage advisor to get an idea of how much you can afford to borrow. If you're specifically interested in the property for sale in Langho or other areas around Blackburn, it's important to narrow down your search to those locations.
Choose Your Preferred Location
Blackburn has a variety of different areas, each with its own unique character and atmosphere. If you have a preference for a particular area, such as Langho or the town center, this can help you narrow down your search. If you're unsure, it's worth doing some research on the different areas of Blackburn to find the one that best suits your needs. By working with a local estate agent who specializes in Blackburn property for sale, you can gain access to a wider range of properties and valuable insights into the local market
Determine Your Property Requirements
When it comes to finding the right property for sale in Blackburn, it's essential to determine your property requirements. This includes the number of bedrooms, the size of the property, and any additional features that are important to you, such as a garden or a garage. This will help you filter out any properties that don't meet your criteria. Another tip is to utilize online property portals that offer a variety of properties for sale in Blackburn and Lancashire, including terraced houses, modern apartments, and everything in between
Use Online Property Portals
There are many online property portals that you can use to search for property for sale in Blackburn. These portals allow you to filter your search based on your budget, location, and property requirements, making it easy to find properties that match your criteria. Some of the most popular property portals include Rightmove, Zoopla, and OnTheMarket.
Work with a Local Estate Agent
Working with a local estate agent can be a great way to find the best deals on property for sale in Blackburn. Estate agents have access to a range of properties that may not be in the list on property portals and can provide you with valuable insights into the local property market. They can also help you negotiate a fair price and guide you through the buying process. It's important to do your research so that you're only looking at properties within your price range.
Attend Property Viewings
Once you've found a property that you're interested in, it's important to attend a viewing. This will give you the opportunity to see the property in person and get a feel for its size and layout. It's also a good idea to take note of any repairs or renovations that may be need, as this can affect the overall cost of the property. Once you've found a property that meets your requirements, attending property viewings is essential to get a better sense of the property's size, layout, and potential need for repairs or renovations.
Be Prepare to Make an Offer
When you find the right property for sale in Blackburn, be prepared to make an offer. This may involve some negotiation, so it's important to know your budget and what you're willing to pay. Your estate agent can help guide you through the process and ensure that you make a fair offer.
Consider a Homebuyer Report
Before you make an offer on a property, it's a good idea to consider a homebuyer report. This will provide you with a detailed report on the condition of the property, including any issues that may need to be addressed. It can also help you avoid any costly surprises down the line. Overall, navigating the property for sale in the Blackburn market can be challenging, but by following these tips, you can find your dream home in no time.
Conclusion
Finding your dream home in Blackburn requires careful consideration of your budget, location, property requirements, and local amenities. By using online property portals.
See more blogs: Properties in Blackburn: How to Buy and Sell Cheap Property in the UK's Most Affordable Areas
Subscribe to our newsletter for more exciting real estate news and updates.